2022 Quilting In The Falls
THE 2022 QUILT SHOW WILL BE IN SEPTEMBER 9-10, 2022
at the MPEC in Wichita Falls
Please join us at our 2022 quilt show, "Quilting in the "Falls".
Date: September 9-10, 2022
Time: Friday 9:00 am - 6:00 pm and Saturday 9:00 am 5:00 pm
Location: MPEC (Multi-Purpose Event Center), 1000 5th Street in Wichita Falls.
Judged show
over 200 beautiful quilts on display
Vendor Mall
Door Prizes
Fat Quarter Basket
Raffle Quilt
Boutique
Quilts available for purchase
Admission $7, Military & Seniors (60+) $6, children under 12 Free
Vendors
Ace Sewing Center -- Sewing machines
American Sewing W.F. Chapter --- Chapter information
Annie McHugs -- Reverse Applique' Tools
Aunt Pam's Closet -- Fabric and Notions
Beach Bags by Betty -- Bags
Becky's Rainbow Gifts -- machine embroidered tea towels, lace ornaments, aprons
Designs by Tana -- Patterns, fabric kits, fabric & art supplies
Jewelry Boutique Gabrielle -- Handcrafted jewelry
Loft Supply -- Batting
Rockit! -- Flatware jewelry, mineral jewelry, book, needlework, rocks
Scissor Guy -- Scissor and rotary blade sharpener
Scentsy -- Scentsy products
Texas Roots Quilting -- Fabric, notions, longarming
The Gray Rooster's Woodshop -- seam rippers, ruler racks, ink pens, clappers, press bar
The Sewing Basket -- Books, patterns, kits, notions, gifts, doll accessories
Quilt Show Information:
If you would like to be a vendor at our show or if you have questions, please contact Bernice Sylvester, Vendor Coordinator, at sethsgrandma02@yahoo.com or 940-895-3536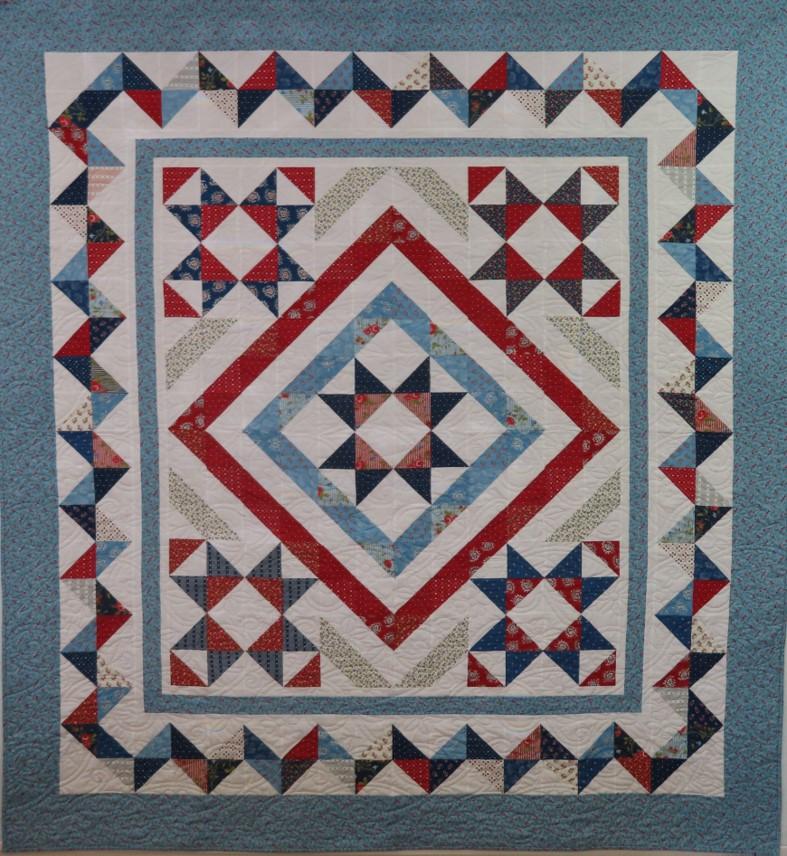 2022 Raffle Quilt
Tickets are $1 each or $5 for 6 tickets. The drawing will be held Saturday, September 10, 2022 at 4:00 pm at the quilt show. You do NOT have to be present to win!! We will call you!!
For more information, contact info@WichitaFallsQuiltGuild.org.