Red River Quilters' Guild
P.O. Box 9484 - Wichita Falls, Texas 76308
Welcome to the Red River Quilters' Guild's home on the web. We are located in Wichita Falls, Texas.
We are glad you have stopped by. Here you will find out who we are and the many different things we do. You can also find out when and where we meet, should you want to join us. You are always welcome. Enjoy visiting our web site.
Upcoming!
2022 Quilt Show: "Quilting in the Falls"
Our annual quilt show, will be Friday and Saturday, September 9-10, 2022 at the MPEC in Wichita Falls.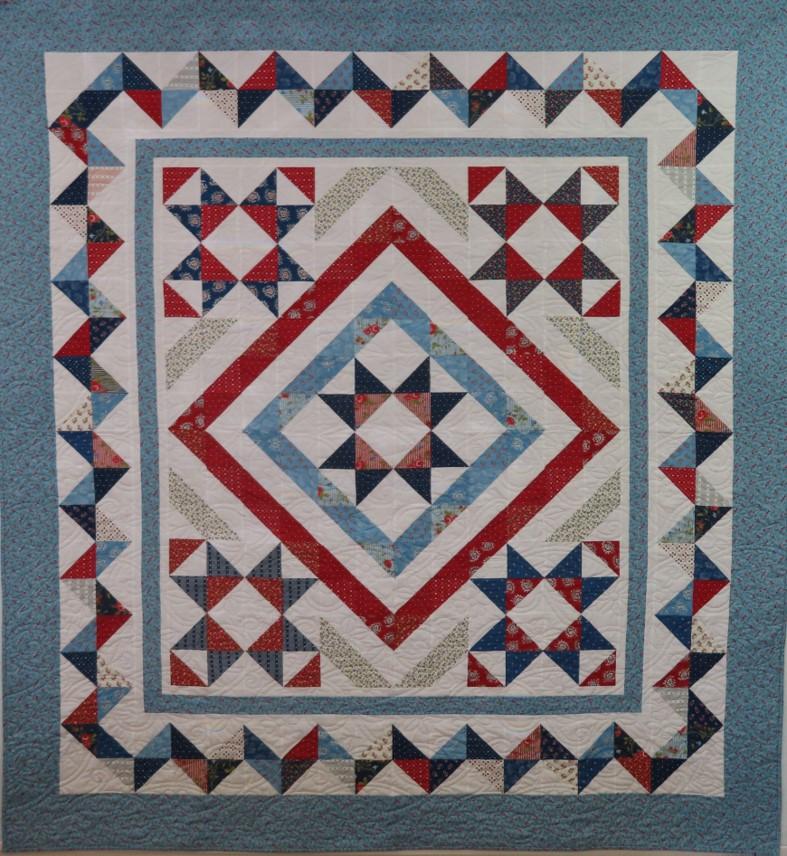 2022 Raffle Quilt
Tickets are $1 each or $5 for 6 tickets. The drawing will be held Saturday, September 10, 2022 at 4:00 pm at the quilt show. You do NOT have to be present to win!! We will call you!!
For more information, contact info@WichitaFallsQuiltGuild.org.
Newsletters
Learn more about our Guild by reading our Newsletters.
The members of RRQG donate quilts through our Comfort Quilts to organizations such as:
Patsy's House, a child advocate center
Wichita Falls Fire Department Fire Victims
Quilts of Valor
Special needs as requested and approved by the Guild
The members make and donate about 100 quilts throughout the year. If you wish to donate a quilt to our Comfort Quilts project, please contact the guild at info@WichitaFallsQuiltGuild.org.